Where are my Vouchers?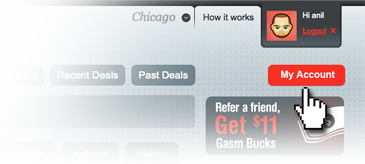 Q: Where can I find a list of all the deals that I have purchased?
A: Once you log into your account, click the MY ACCOUNT button which appears in the top right hand corner of the homepage. Simply click on the button and you will be taken directly to a list of all of your vouchers and account information.